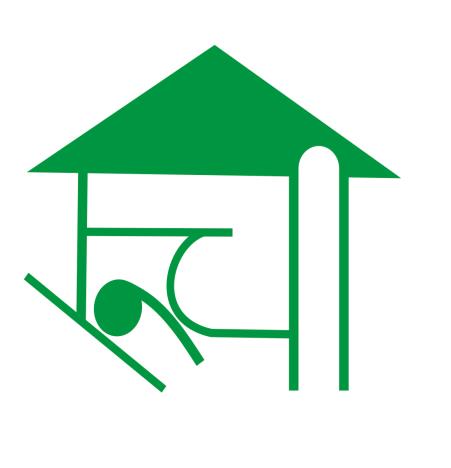 Rural Centre for Human Interests (RUCHI)
About RUCHI
Rural Centre for Human Interests (RUCHI) is a community development organization with ever increasing focus on youth
development and intercultural learning through voluntary service. RUCHI got registered in 1983, under Indian Societies
Registration Act as a non-political, non-profit making voluntary organization.
RUCHI was established keeping in mind the problems and restrictions that a remote community faces on day to day basis. These could be due to poverty, lack of knowledge, poor infrastructure or at times difficult terrain. As a result RUCHI has
always implemented its project with people centered approach and gave priority to community development. With 35 years
in this field, RUCHI has accumulated extensive knowledge in community development with project area ranging from
semi-urban background to extremely remote communities requiring two days of walk certain time of the year.
Over time RUCHI has also developed and successfully implemented low cost technologies. We are now acting as a
resource organization for Indian Government and other NGO's pursuing community development.
Our Approach
For past 35years RUCHI has committed its efforts and resources towards rural development. All our projects have a people centered approach and ongoing commitment with our projects and partners. Our workcamp offer a unique opportunity to
gain global perspective for volunteer and local youth increasing their professional competencies. Voluntary service not only helps community projects but also provide a much needed overview and technical support.
Network and collaboration
RUCHI is affiliated with international and national voluntary service networks. Recently it got elected in Executive
Committee of Network of Voluntary Development in Asia (NVDA), It is also member of Coordinating Committee of
International Voluntary Service (CCIVS). RUCHI also partners with Alliance of European Voluntary service Organization
(ALLIANCE).
Besides international networks RUCHI also affiliates with national organizations like Institute of Rural Management (IRMA), Delhi School of Social Works, Tata Institute of Social Science, Xavier Institute of Social Science (XISS) and students from
University of Delhi, Kurukshetra, Allahabad etc. RUCHI hosts students from these institutes and facilitates their rural
management studies.
Our Volunteer Program
Short Term Workcamp, STW (14days)

Very short term workcamos of 7days

Long - Medium Term Volunteer, LMTV (1-12months)

Group/Bilateral Workcamp. 10+ vols. (14days)

Internship.
Areas of Interests
Construction, Renovation and maintenance.

Environment and conservation.

Non formal education.

Community development.

Culture exposure.

Children with disability

Creative arts and crafts

An Overview of FSL-India
FSL-India,(Field Services and Inter-cultural Learning-India)is a youth development organisation focused towards
Inter-cultural Learning through Voluntary Services setup to promote Global Understanding by providing
opportunities to the youth to work in different cultural contexts to appreciate Inter-cultural learning.Thereby,
reducing boundaries and bringing people to work to gether in harmony by understanding the Inter-cultural
aspects focusing towards development of people and society through youth mobility and volunteerism.
Founded in the year 2000 and legally in corporated in 2001,FSL-Indiaisa Trust under Indian Trust Act 1882.It was
formed with the support of like-minded National and International Organizations with aprimary purpose to bring
about global transformation,progress and growth through youth exchange programs.
FSL-India is headquartered in Bangalore,with regional offices in Karnataka(Bangalore,MysoreandKundapur),
TamilNadu(Chennai),and Pondicherry and is wellequipped with experienced associates who support developmentalactivities across the country with the help of Local and Regional Partners.
Annually,FSL-India mobilizes movement of 1500 and more youths from across the globe with the support of International Partnersand local NGOs.
Areas of Interest:
Youth Leadership and Experiential Learning: Training programs for youth;social inclusion projects;social awareness
​and

promotion of youth leadership;
Society and Culture: Tibetan Culture,Ethnic Tribal Development,Promoting and Conserving Traditional Folk,Festival,Art and Culture

Rural Development: Promotion of Model Village,formation of Self Help Groups,organise women and youth form icrofinance/micro-enterprise development and livelihood promotion,skill development,Constructing sanitation facilities and

employment

generation.

Urban Development: Slum Development,Construction and Renovation work.

Medical&Health Care: Health&Hygiene,HIV/AIDS,Disability,Medical Outreach Camps and Yoga.

Environment and Conservation: SeaTurtle Conservation,Rain Water Harvesting,Sustainable Agriculture,Environment
Protection,Heritage Conservation,Natural Resource Management,Water and Sanitation,Environment Education
Education:creative and interactive education,teaching of English language,developing teaching and learning aids,
improve learning levels and cognitive skills of children through non-formal education.
Women&Child care Development: Orphanages,Women Empowerment,Street Children,and Tent School Project for children

of migrant workers
In addition,FSL-India also works on a range of self-initiated Home Base projects.We have been engaging youth to
supplement national and global efforts for attainment of Sustainable Development Goals(SDGs).
Our Ideology
We believe that the experience of living and working with people from varied cultural background screates understanding
and respect,something that we should all work on and feel responsible for,in this world!
Volunteering is the heart of our work andactivities.We initiate our programs together with local communities in building
a more peaceful and self-content society.By placing volunteers through out India and the world in various communities,
we show interest in the work and lives of people,which in turn encourages them to take up their own initiatives and find
local solutions to the problems.We also hope to make people more aware of the world in which they live and it sun limited
possibilities.
Through this endeavour,we help open the minds of local communities towards internationalism in an age of globalization.It
further encourages exchange of individual experiences and points of view among all the participants involved.It also
creates awareness and reflection on one's own culture.
By providing opportunities to participate in our programs,FSL-India considers that volunteers will get access to"Alternative Education" which includes a number of approaches to learning process other than mainstream education.Alternative
education with a blend of local and global perspectives would vary widely,often emphasizing the value of close
relationships between international volunteers and local communities with adequate means for inter-cultural learning and
exposure.This opportunity would also enhance the global competency of international volunteers as well as local youth,who
are also expected to contribute substantially to bring the global dimension to local situation sand place the local issues in
the global scenario.
OUR VISION : 'Global Youth for a Sustainable Future'
OUR MISSION:
To promote world peace,mutual respect and inter-cultural exchange by facilitating international voluntarism among youth
in the field of Natural Resource Management and Socio Economic Development of local community.