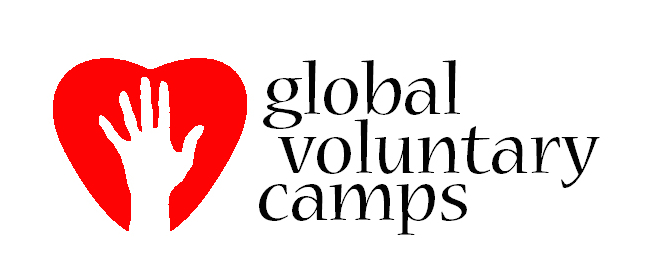 About Us
Who are We?
Global Voluntary Camps (GVC) is a non-profit organization based in Singapore. It is incorporated in July 2009 by the founders of X-Trekkers, Yeo Ching Kheeand Wong Yuen Lik, as an extension of their efforts to place students and working adults to oversea community service expeditions. They, previously through X-Trekkers, have been organizing community service expedition with travel component to China, India and Malaysia. With the incorporation of GVC in 2009, GVC has taken over the role of community service travel.
We continue to organize many community service expeditions to Asia, as well as sending volunteers to oversea
workcamps. In 2010, we have also started organizing workcamps in Singapore to receive international volunteers.
In Jan 2011, GVC became an associate member of NVDA. With the membership, and access to a wider array of volunteer workcamps, we strive to give more volunteers a chance to experience working and living in a workcamp.
Our Vision and Goals
Our mantra is Touching Hearts! We strongly believe that we can make a positive impact through volunteering our services. Every bit of effort counts (no matter how small!) - we have faith that it all accumulates to create long-term impacts around
the world.
To realize our vision, we strive to:-
To promote international volunteerism for environmental & cultural protection, social justice, and rural & human
development.
To support youth development and the organizing of activities, events or projects to assist in youth development.
To promote an improved public understanding of social, youth and environmental issues;
To promote a sense of ownership and a sense of connection among the public to the environment, country, society and
community
To promote and support the organizing of projects by informal youth groups
To promote integration of community projects between different themes and nature which will hence, promote innovation
and creativity in community and social service.
What do we do?
Our main activity is to place local volunteers to various volunteers workcamps throughout Asia. We worked closely with
our oversea partners to find suitable workcamps that meet the needs of our local volunteers. To date, we have organized
a number of trips to volunteer workcamps in China, Taiwan, Vietnam, and Indonesia for both school groups and individual working adults. Our other main activity is to organize local workcamps for international volunteers. These local workcamps
focus on animal/environment protection, and social work for disadvantaged kids. We worked with our local partners to
come up with meaningful program for these workcamps, a program that will contribute to the cause and benefit the local
community. And at the same time, gives the participant key learning experience.
http://www.globalvoluntarycamps.org.sg/