What is NICE
NGO/ NPO to organize workcamps and other voluntary service projects mainly in Japan

Founder & Treasurer of NVDA/ Member of CCIVS and ALLIANCE/ Partner of SCI

Enjoying to create a new global age by mentally young people!
Brief History
NICE was founded on the 4th Feb. in 1990 by the 7 youth who had done the workcamps or other types of
voluntary service programs abroad.
In Sep. 1990, the first international workcamp of NICE was held at the foot of the Mt. Fuji of Japan.
It has been developing rapidly and variously with huge needs projects & motivations of people!
Aims and Goals
Achieve the Healthy & Colorful World!
We believe, health can be a key, one of the most important values toward the post-modern civilization. We mean not only
physical health of human bodies,but also mental, ecological, cultural, economic and communal health!
Many people seem afraid that a low carbon society may bring us inconvenient,uncomfortable and unhappy life, but if we
put more value on "health", it may not!
To protect/ create a colorful world is our another important goal. This means,Diverse ecologies, cultures and personalities
are harmoniously co-existed and glittered. Potential of each actor can be more brought out with various standards!
Improve the social & environmental situation by direct actions!

Empower NPOs/ local communities and raise awareness & actions!

Promote global friendship/ cooperation and personal growth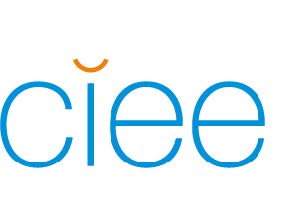 Council on International Educational Exchange (CIEE) is a nonprofit, non-governmental organization, and the world
leader in international exchange. Since 1947 CIEE has helped thousands of students, professionals, and educators gain
the knowledge and skills necessary to live and work in a globally interdependent and culturally diverse world by offering the
most comprehensive, relevant, and valuable exchange programs available.

Since its beginning chartering transatlantic ocean liners after World War II, CIEE has grown to employ 700 professionals
working in more than 45 countries to deliver CIEE's diverse programs and services.

CIEE is governed by an international Board of Directors. The Board includes representation from members and concerned
business organizations. Membership is open to academic institutions that meet prescribed standards.

In 1965 CIEE established an office in Tokyo, Japan. For 52 years, CIEE Japan has served more than 70,000 participants
through a wide variety of programs and services for students and teachers at the secondary through university levels. These program offerings include individual short-term program such as international workcamp and homestay, Internship
Programs, group Language Study Abroad, and oversea training programs sponsored by Japanese Government and the
prefectural Board of Education.

Since 1981, CIEE Japan has been working closely with the U.S.-based Educational Testing Service (ETS) on administration of TOEFL® Test and acts as a regional representative in Japan for various ETS products and services.

With these two interrelated dynamic services, CIEE Japan helps participants improve English language abilities and offers
international educational programs, which provide exciting opportunities to develop English communication skills, foster
mutual understanding with people from different cultures, and increase awareness of importance of friendship in our globe.

CIEE has the central office in Tokyo as well as the regional branch in Kyoto and Fukuoka. In 2015, CIEE Japan celebrated
its 50th anniversary (http://ciee50.jp/).

Way to the Alliance
Originally, CIEE US was the member of the Alliance. Later, CIEE Japan began to work with the Alliance to spread out the
importance of IVS movement. CIEE Japan applied for associate membership in 2006, and accepted in 2010. Motivation for
being a part of the Alliance has been consistent.

CIEE Japan organizes the training for camp leaders and conducts the pre-departure orientation for outgoing volunteers.
Feedback from our volunteers as well as the host institution of incoming volunteers became quite positive over the years.

General Conditions
17 STV (up to 3 weeks between June to September), 2 MTV (between June to August)

Out of 22 project, 19 are repeated and other 3 are brand-new

13 camps for 5-15 volunteers, 9 camps for 2-4 volunteers. In smaller camps, volunteers are expected

to speak some
Japanese because local partner hardly speak English and each volunteer is a huge asset.
Total capacity is about 123

Volunteers must be over 18. Some projects have age limits and gender preferences due to
We accept only individuals in a project (No couples/ no friends in a same project)

All incoming volunteers must arrive at the nearest airport in Japan one day before (or at least by 6 am on the first day
We expect volunteers to have knowledge or at least some interest in Japanese culture, society

and language

For MTV project, a volunteer who does not need a visa to Japan is preferred

Invitation letter fee
A volunteer who needs a visa to Japan have to request CIEE Japan for the invitation documents. In 2017, CIEE Japan
charge 20 EURO/person for this process. This fee will cover approximately 80% of shipping and issuing the invitation letters, and CIEE will cover the rest.

Group Leaders
We assign 1 project leader in each camp. We recruit leaders according to their motivation, English skill and experiences
requested by the host organization. Since the project leader acts as a coordinator, an advisor and most of all a good
communicator to bridge volunteers with the local community, we carefully select a qualified person for the position. Once
the leader is assigned, we provide 2 days training camp so that he/she understands the role and responsibilities for the
project. Once the workcamp begins, we closely work with local coordinator and the leader so that each camp goes
smoothly. After the workcamp finishes, we share the project report from the leader with the host organization, in order to
improve the quality of the camp in the future.