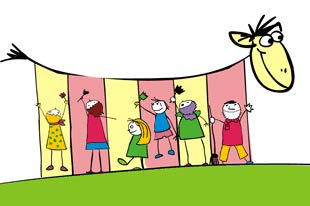 Introduction
"Passage Zebra" is a non-governmental non-profit-making youth organization. Its 17-year-long history includes volunteer
work and support of youth social activities. It is deeply involved into international volunteer exchange (STV and LTV-EVS).
Our regular activities are represented with international workcamps, youth leadership trainings, info-meetings, youth
voluntary social projects and events throughout the year. And we'd like to remind you of our sub-structure – Association
"InterAction" Club – which appeared after local re-branding in 2010. EVS/LTV, youth exchanges and seminars, as well as
further local activities are organized under the brand of "InterAction" Club. Activities of "InterAction" Club are based on
active participation of young people and on methods of non-formal education.
Our aims:
Promotion of cultural diversity and tolerance

Promotion of volunteering and active citizenship
Our target audience:
Young people from 13 to 30 years old: school pupils, students local as well as international.
We also actively cooperate with other NGOs (such as Human Rights Movement), educational establishments
(local universities, educational and cultural centres) and local municipality (natural preserves, museums and youth centres).
Our activities:
Sending and hosting long-term volunteers, within EVS as well.

Organising international workcamps in Voronezh region and in other regions of Russia

Educational extra-curricular activities for teenagers: intercultural learning classes, anti-fascist lectures and actions,
international youth exchanges.
Seminars and trainings about intercultural learning, voluntary social projects and international exchange programmes.

SFERA is an International social movement of support of voluntary initiatives. It was established in March 2007 by uniting
the efforts of youth non-governmental organizations from different subjects of Russian Federation. The headquarter is
situated in Nizhniy Novgorod, Russia. The aim of the organization is development and support of youth initiatives by
providing young people with access to volunteering, regardless of nation, religion, social status and background.
Nowadays, there are 6 people in staff of SFERA and more than 500 volunteers regularly participate in different activities.

The main SFERA activities are:
international voluntary workcamps,

EVS projects,

educational activities for youngsters and organizations involvedin social service,

promotions campaigns of volunteering,

charity and social services.
SFERA Movement is a member of Alliance of European Voluntary Organizations (Alliance) and a partner of Service Civil
International (SCI). Since 2007 SFERA is one of the official multipliers of Erasmus + (Youth in Action programme) in EECA

DISTANCE
It makes no sense to point out, that Russia is a big country and it seems like it takes ages to get from one point to another.
This summer we decided to show you different parts of our country and we have a few projects in distant places.
Although, it's quite easy and not so expensive to get there. Firstly, we have a new low cost airline "Pobeda" where you can
get really cheap tickets for domestic flights. Secondly, comfortable night trains are popular and wide spread in our country
and one
can get the cheapest tickets 45 days before the date of travel (moreover, railway service is generally cheaper than in
Europe).
So, don't be afraid of distances in Russia and be ready that "just 6 hours by train" is actually not a lot.
INVITATION PROCESS AND VISA
There are a lot of legends coming around visa process in Russian consulates. Although we believe that those legends are
just made up and it's not so scary. Since the majority of foreigners need an entrance visa to come to Russia,
it's recommended to apply not later than 1 month before the project. We provide official invitation letters from our
organization for volunteers. Find more about visas in Appendix 1.
LANGUAGE
Please keep in mind that English is not wide spoken in Russia in general and it might be a bit challenging. Also signs are
not always transliterated into latin letters.
INSURANCE
Unfortunately SFERA Movemenet does not provide medical insurance and it's highly recommended for volunteers to take
out their own medical insurance and to take their own medicine that they use in their home country.

Introduction
Saint-Petersburg social organization of cultural, educational and exchange programs for youth «MIR TESEN»
(«IT'S a SMALL WORLD») was established in 1999. Supported by Committee of youth policy and relations with NGOs of
Government of St Petersburg since in the some years since 2003.
"Mir Tesen"- the Partner of Alliance of European Voluntary Service Organizations since 2004, the associated member of CCIVS since 2012.
Our objectives
Our objectives are:
to develop mutual understanding and solidarity between people,

to promote tolerance and intercultural dialogue between young people all over the world;

to encourage youth to find their own value in the world and to introduce Russian cultural Heritage

in the world;

Preservation of the cultural sites, which are the incomparable achievements of Russian art, and a

key site to
understand the mentality of the people of the epochs when the monuments were built;
to raise awareness among the local population regarding world heritage and the importance their

participation to
Our activities
short terms volunteers work camps: sending and hosting;

short terms volunteers work camps for Russian speaking volunteers, living in EU;
Our Work camps in St-Petersburg
Cultural Heritage Protection has been an important feature of the volunteer projects of "Mir Tesen".
The UN General Assembly declares the following:" Governments should institute, in cooperation with non- governmental
youth organizations, travel and exchange programs and youth camps to help youth understand cultural diversity at both the
national and international levels, develop intercultural learning skills and participate in the preservation of the cultural
heritage of their own and other societies and the world around them".
The facts about work camps
Work camp:all the camps that are offered by our organization we relocating.It gives volunteers a great

opportunity to
see various architectural styles, to learn about historical events, concerned sites of famous
Russian artists and poets of the
18-19 centuries, to see the real life of Orthodox monasteries. The big
advantage of our workcamps is a possibility to see
both the imperial city St- Petersburg and the real
Russian countryside. Participants of our camp are usually involved in the
variety of exciting activities. The
work is combined with a cultural program.
Participants:our main target group young people 18+ years old.We accept to our work camps volunteers of all age,
but

preferably volunteers fewer than 30. The number of participants in camp is 9 international volunteers+1 camp-leader.
We
welcome volunteers, who have skills in sphere of restoration of cultural heritage monuments, as well historian,
Duration: Our work camps last 9-12 days .
Work:As a rule volunteers work about 5 hours a day for 5 days a week. Volunteers will help in restoration of Country
Houses and in State open-air museums. The volunteers will be engaged in improving the parks: take care of plantation of
trees, mow the meadows, cure the trees, clean the hollows, sweep the grounds, cleaning them from old grass, leaves,
brunches, twigs, garbage etc. Cleaning the foundations of restoring building; restoration the paths; cleaning the park's
ponds; garden's design by flowerbeds and decorative bushes.
Accommodation/food:

«Mir tesen»

provides a basic condition accommodation and food in St-Petersburg and in
Leningrad region. Due to the relocating status of the camps, volunteers will live in different places
(wooden house/school/dormitory/rental flat). More information will be announced in Infosheet later.
Camp leader:There is one leader at the camp,who is responsible for work coordination and link between participants
and the host. We train our leaders during the special sessions and seminars. The leader participates in daily life equally
with volunteers. We are interested to host Russian speaking camp leaders from the Post SU Region, Balt and other
countries. Welcome Russian speaking camp leaders. «Mir tesen» does invite camp leaders from abroad. In some of the
camps, the local host takes the leader's role and there is no other formal leader.
Explaination about fees for incoming volunteers:all the previous years NGO

«Mir tesen» hosted heritage
​

workcamps

for free. However, due to the difficult economic situation in Russia this year with no support available to the international
voluntary projects neither from the state nor from the local authorities we have to charge small fee 40 euros in the
work
camps and 100 euro for language camps. This fee is for organizational expenses, not for contribution towards the
running
costs of camps. That is the only way to keep us going. Free volunteers, who apply by their own, pay 100 euros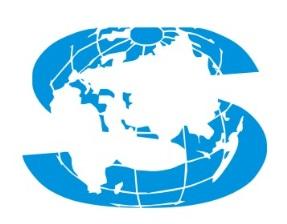 International Volunteer Center "Sodrujestvo" was founded in 2003 as a non-government non-profit organization.
The organization is located in Cheboksary, the capital of the Republic of Chuvashia in Russia. Chuvashia is a small local
ethnicity in the Volga region 600 km to the east from Moscow.
Cheboksary is a provincial city, and although Chuvashia has a long and rich history, not so many foreigners come here.
That's why there are not a lot of possibilities for youngsters to meet other cultures and have international friends.
"Sodrujestvo" is trying to fill this gap.

Every year volunteers from all over the world regardless of gender, culture, nationality or religion are invited to participate
in the organized projects.
We make short and long-term cultural and social projects for the local community, for example:
intercultural summer and winter camps for kids in Chuvashia

a weekly intercultural communication club in the local orphanage

a weekly intercultural communication club for secondary school kids

"Sodrujestvo" is also an accredited EVS hosting and sending organization. We also host LTV.

What is "World4U"
History
World4U is a non-profit NGO; it was founded in 1998 as a group of young enthusiastic people with a vision that international communication among youth has a tremendous potential in raising intercultural understanding, tolerance and creation
peaceful life in the world-wide community. In the summer of 2000 Voluntary Exchange Russia World4U started to exist as
an official NGO.
Now we are one of the biggest voluntary organizations in Russia. World4u represents about 2500 creative and bright
individuals who are united by the idea of volunteering and cross-cultural understanding. We have partners in various
regions of Russia.

Activity & Aims
World4U manages international voluntary exchange – we organize international projects in Russia (workcamps and MTV)
and send Russian volunteers abroad. This experience of international voluntary service will help to find a solution on
actual problems in Russia and all around the world.
Our aims are:
to promote different types of activities particularly among young people, which helps to make our world a better place

to attract wide public attention to the various environmental, social, cultural problems

to promote awareness openness, friendly attitude to different cultures and various life paths

to wide knowledge about various countries and cultures among young people

to incorporate people of different cultures and lifestyles for getting common good experience in multicultural community

to change negative image of Russia in the world
The specialties of volunteering in Russia
Invitation & Visa to Russia
As the most of the foreigners need an entrance visa to Russia we recommend international volunteers to send their
applications 1 or 2 months before the project starts.
Our organization provides official invitation letter for getting visa, which we forward by post or fax to the sending organization of a volunteer. Volunteers have to visit www.russianembassy.net for a full list of addresses and telephone numbers of Russian embassies and consulates and find all the rules and necessary documents to apply for Russian visa in every particular
country there. We kindly ask you to encourage your volunteers to do that the sooner the better.

Long distances in Russia
Russia is a truly big country. Normal average travel distance here is "one night train ride", which means about 7-9 hours by
train any direction from Moscow, the main railway hub in the west of the country. The train transportation in Russia is cheap comparing to Europe, and we'll also make estimation on the costs in the travel directions in the infosheets.
Please, keep in mind huge Russian distances and ask your volunteers to plan the arrival to Russia 2-3 days prior the
project starts, in order to get the meeting point on time.

Language
Foreign volunteers should be ready that English is not as well spoken in Russia as in Europe. Also remember, please,
there is Cyrillic alphabet in Russia and most of the signs have no Latin equivalent.

Workcamps and MTV Terms:

Camps and MTV types:
Most of our camps in Russia are multi-type camps – combining different activities and communication with different people.
RENO – renovation/restoration work, usually connected with masonry, manual work, painting, carpentry and other minor as
signments without any special professional requirements
SOCI – social work with socially disadvantaged people/children/orphans
AGRI – work in agriculture, mostly help for monasteries and orphanages. Volunteers work in the gardens, help in
harvesting and cleaning the fields, grass cutting, preparing firewood etc.
ENVI – ecological / environmental work – cleaning forest, setting up ecological signs, recycling master classes
KIDS – working with children, usually 3-16 y.o. as an animator or organizer of free time activities, games or language
workshops
FEST – work as a part of a prep-team / technical group of some festival / celebration / exhibition
ART – project connected with arts and crafts developing activities
ARCH – working in an archeological expedition together with professionals in the field

Age limits are usually from 18 y.o. and older, without any upper limit, but in some particular projects there can be special
age requirements.
Insurance is NOT provided by World4U, but basic medical assistance is always available. Anyway it's good idea to have
all the medicine you are used to from you home country as you know all the weaknesses of your health and what pills
normally help you.
Workcamp language of all World4U camps is English, and, of course, the knowledge of Russian is welcome.

DiGe vu Samara
Center of voluntary movement «DiGe vu Samara» is a non-governmental organization. It was established on the initiative
of active youth leaders. Its main activities include:
promotion of international volunteerism in the Samara region by means of long-term, mid-term projects and
involvement of active young people into the social life of the Samara region by means of youth projects, such as AIDS
prevention campaigns, etc.;
involvement of the disabled people into the life of society by means of the voluntary projects;

organization of cultural activities, festivals, workshops;

organization of thematic trainings and seminars for youth leaders.
DiGe vu Samara has been a partner of YAP (Youth Action for Peace) and ALLIANCE since 2005. In June 2007 DiGe vu Samara became a full member of CCIVS (UNESCO).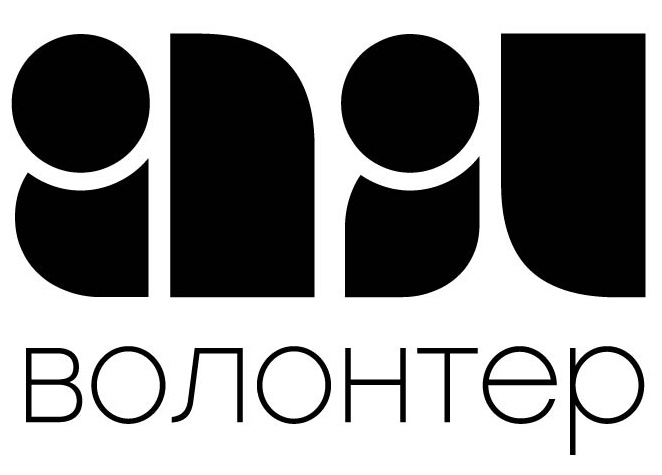 AYA Volunteer is a Russian non-profit and non-governmental organization with its activities based on the principles of voluntariness, equal rights of members of the organization, self-governance, legality, transparency. We organize international volunteer projects in Russia focused on environmental education and active citizenship. We also promote the idea of volunteering and ecological responsible traveling among Russian youth.
www.ayavolunteer.ru
Facebook: https://www.facebook.com/pages/AYA-Volunteer-centre/320239484668351