ABOUT IBG
IBG is a German non-profit organisation founded in 1965. Our aims are to promote international understanding and to
facilitate and organise voluntary work while coordinating closely with our local partners.
IBG is a registered charity and does not have a political, religious or institutional affiliation.IBG receives funds from the European Union and from the German Ministry for Youth.
ABOUT OUR WORKCAMPS
Age limit: 18+ years old (Exceptions are mentioned)
Camp language: English is the camp language in most IBG camps. It is important that
volunteers speak at least Basic English. If the camp language is not
English, a special mention is made in the project description.
The work: Usually volunteers will work about 30 hours a week (for example six
hours a day about five days a week). Exceptions are mentioned in the
descriptions and are made according to the needs of the project.
Accommodation: Accommodation will be in schools, gyms, youth centres, scouts huts or
something similar. In general there are basic conditions but all facilities
like kitchen, toilets and showers are available. If not, it is mentioned in
the description.
Campleaders: Usually our camps have one or two campleaders who will support the
organisation of free time activities, keep an account for the money for
lodging and excursions as well as provide some support to group
processes in the project. Apart from these responsibilities they are
volunteers like the others.
Food: In most workcamps, preparing meals is self-organised by the participants.
Usually everyone will take turns cooking.
Contact with the local population:
Establishing contact with the local population is one big aim of IBG. Of course the level and intensity of local contact
depends entirely on the possibilities and cannot be forced, nevertheless volunteers should be open for contact to the local
population.
Insurance: All relevant insurance (personal accident, illness, third liability) is provided only within the official camp dates.
EU volunteers are not insured against illness, that´s why they have to bring the European Health Insurance Card EHIC
(former E111). We strongly recommend (non-EU) volunteers who plan to travel beyond these dates to bring their own
insurance. More information can be found in our Infosheet.
Volunteers with special needs:
International workcamps should be open to everyone. If you have volunteers who need individual support to join a
workcamp (more information, special support during the camp...) please contact us. We will do our best to find a way to
host them.
Accessing workcamps:
All our workcamps are open and accessible for volunteers with fewer opportunities, according to the special needs and
interests of the volunteers. We consider the workcamps marked with an X in the A4A column in the list on the following
page especially appropriate for first time experiences in volunteering due to our local partners' extensive support, as well
as knowledge about integrative lifestyles.
In General
With our 2017 workcamp program, ijgd welcomes you to send volunteers to our international workcamps in Germany. We
offer a wide range of projects in which volunteers get involved in meaningful work and take an active part in the daily
decision making processes of group life.
Background and Goals
Ijgd is a non-profit, non-denominational organization which has been active in international youth work since 1948. Each
year ijgd organizes international youth workcamps in Germany. In cooperation with partner organizations of the Alliance a
worldwide network has been created, so that volunteers can participate in workcamps all over the world. However, this
program will focus on workcamps in Germany. Our aim is to encourage young people to become aware of existing social
and environmental conditions, enabling them to become an active and responsible participant in a democratic society. This
learning process leads (among other things) to the examination of one's own cultural norms and values. Consequently it
will help break down barriers between people which have been built on cultural, social and ethnical differences. This
development of international understanding is regarded as a contribution to the furtherance of world peace.
ijgd Workcamp Conditions
Each workcamp lasts about three weeks

Participants are usually between 16 to 26 years of age (except Teenage-Camps 14-17 years)

Minors (under 18 years) need written permission (which they must bring to the camp!) from their guardians

Volunteers are expected to work about five hours/day; 25 to 30 hours/week, except Saturday and Sunday

Groups consist of approximately 15 volunteers

Camps are run using the principle of self-organization. Therefore, volunteers are expected to contribute to the daily life
of the group by cooking, shopping, organizing free-time activities and day to day running of the whole event
Accommodation is simple (youth hostels, schools, forest huts or tents)

Projects may include renovation, environmental work, play schemes with children, work with elderly, etc.
Group Leaders
Group leaders are usually of the same age as the participants. Usually there are two leaders, trained through ijgd seminars.
Due to the principal of self-organization, leaders should not have a leadership role, rather be a participant themselves.
They are also responsible for the contact to the project's partners, to take care of administrative details and to ensure
self-organization of the group.
Types of Workcamps
Renovation - RENO

Projects with Kids - KIDS

Social Projects - SOCI

Construction - CONS

Cultural Projects – ART & MEDIA

Teenager Camps - TEEN

Study projects - STUDY

Environmental - TYPE: ENVI

Archaeology – ARCH

Language Camp - LANG

Bi- / tri-laterals - Country abbreviation
Before and After the Workcamp
Before the workcamp season starts, ijgd organizes a preparation weekend for its German participants, in order to clarify
expectations, challenges of workcamps and to sensitize volunteers for intercultural differences.
After the workcamp season in autumn, volunteers and camp leaders are invited to an evaluation meeting. You are more
than welcome to give us your personal feedback.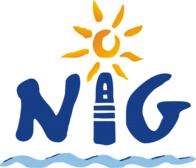 The camps
Every year, we organize about 16 workcamps and youth meetings in our country. In a workcamp you are in a group around
10 young people from different nations between 18 and 27, in exceptional cases at the age of 16. A work camp lasts 2 or 3
weeks. The camp language is usually English. Your work is voluntary and of benefit for the public.
You will work five days a week, a total of 30 hours. You are obliged to work because the towns, institutions and authorities
with whom we cooperate with are counting on your help. Your work is unpaid but accommodation and food are free. The
accommodation is in school dormitories, student hostels or tents. Please bring a sleeping bag as well as working clothes
and shoes with you.
There will be many leisure time activities, events, meetings and excursions in which you can take part. Trips for instance
to Berlin are also possible. We also expect you to bring in your own ideas!

If you want to participate in a camp
The program of our work camps is published in March. If you find an appropriate work camp, please fill out the volunteer
exchange form and send it to our office. You should write down alternative choices, in case it is not possible to take part in
the camp you wish to.
You have to cover all costs for travelling to and from the work camp yourself. We advise you to book your tickets as early
as possible in order to benefit from discount prices.

Insurance
In our camps, you are covered by insurance in case of accidents and /or illness. This insurance does not cover
eye- glasses, dental treatments or cars. Please check your own insurance coverage abroad before travelling here. We
advise that you buy insurance from a private health insurance company that covers transportation home in case of
necessity (available at travel agencies). You may also think about insurance for your baggage.

The location
The NIG office is located in Rostock. It is the biggest historical hanseatic city of the northern part of Germany, with about
200 000 residents. Rostock was founded in the 13th century and is a city with many faces, surrounded by a beautiful
landscape. It is worth seeing in every season. Rostock is well- known for its interesting architecture: merchant houses,
beautiful churches and remains of old city walls and gates give evidence of the city's former power and wealth. Ship
building and maritime trade have always been important for Rostock. Ferry lines connect the city with other countries.
Rostock is also famous for its University (founded in 1419). There are many interesting events for young people and
students. You can go to cabaret, concerts, student clubs and discos, theatres and cinemas.
The former fishing village, Warnemünde which became part of the growing city, is located where the river Warnow flows
into the Baltic Sea. There is a wonderful beach and excellent opportunities for swimming and relaxing. Our work camps
are mainly located in the federal country of Mecklenburg- West Pomerania, to which Rostock also belongs. This area is
well- known for its traditional towns and villages and for its thousand lakes, islands and natural resources. For further
information please visit the website www.rostock.de (also available in English).

Advantages of taking part in a work camp
1.You only pay your travel expenses. Accommodation and food are for free.
2.We may certify your participation as a practical training.
3.You are able to help and to solve urgent problems in the region of Mecklenburg- Western Pomerania.
4.In the social field, we care especially for kids and handicapped people. Young people who plan to work in a social
profession can find valuable experience here.
5. You will meet other young people and take part in real team work, which leaves lasting impressions. That is why many
volunteers like to come again.
6. Last but not least you are given the chance to experience different regions, people, and traditions.


Open Houses – rooms open for those who come along.
Open Houses – not empty buildings, but places with visible and invisible traces of history, places which have grown and
decayed over the centuries, places which were shaped by those people who lived there long ago as well those who left
only yesterday – places which will be shaped by those who live there or who come as a guest.
Open Houses – rooms which want to be filled with dreams and ideas, with meetings and exchange, by people of different
backgrounds, different cultures, different generations and different ideas and visions.
The history of Open Houses Network dates back to the mid-1980s, when a group of young people started to restore villagechurches in East Germany in voluntary work to protect them from decay. The engagement for these buildings united
peoplewho enjoyed the freedom these activities provided and who filled these rooms with life again in ways which by far exceed the craftsmen's work done – through exhibitions, concerts, making music together or just sitting by the camp fire.
Meanwhile, rooms free of political and ideological pressure are no longer urgently required; however, places have become
rare where people can meet without commercial pressure, free of bureaucracy and institutionalism, free of nepotism and
the exclusion which it produces.
What should be easy – to go somewhere in order to meet people and to work together – has become difficult. The tightrope
walk between, on the one hand, public activities in a monetary and functional sense, and the retreat into private life on the
other, is very difficult, and it requires a lot of power and permanent efforts to tackle red tape and financial restrictions.
Free spaces are less and less understood as common property, and are permanently being cut back. The idea of public
property seems to have gone out of fashion, and places of common responsible work have become rare.
Open Houses Network tries to create and protect such spaces. In this process, we do not want to be the do-ers, but be
people who have a vision, who want to initiate something, but who also are aware of depending on the co-operation of
others. We understand our projects and events as offers – as offers to create space for commitment, for changes, for
meetings.
Age
In general participants have to be at least 18 years old. For MTV projects the age minimum is 20 years.
Participation Term
Participants of Workcamps and Heritage Volunteers Projects have to take part for the whole time of the project.
At Building Weeks it is also possible to take part just for one week of the project. This possibility is especially an offer for
people who are tied up in their job and often do not have enough time to take part at the whole project.
Language
In general, the language spoken in the camps is English.
But in all camps there is also the possibility to practice German with other volunteers, camp leaders and the local people.
Insurance
In cases of accident, illness and liability all participants from foreign countries are insured by Open Houses. Nevertheless individual travel insurance is recommended.
Participants from the European Union should bring their European Health Insurance Card.
Finances
All costs linked to the project are covered, including food, accommodation, insurance and transportation during the stay at
the project. Travel costs to and from the camp place are not covered. Participants should organise their journey to and from
the project place by themselves and on their own expenses. Furthermore participants should bring their own pocket money.
Accommodation
In most of Open Houses' camps the volunteers will live at the same places they also work on, what means that they live
more or less on a building site. The accommodation is very simple; there are shared rooms with simple beds or mattresses
at most of the places. Shower, toilet and kitchen are at the place, but sometimes not in the same building.
The equipment is simple but fair. After work, when everybody wants to take a shower, it may happen that there is a limit
of hot water.
Food
The meals will be prepared together as they are part of the community life, what means that every participant will be
responsible for the meal at least once during its stay.
So it would be very nice if the participants could bring typical recipes from home in order to introduce each other to the
preparation of food from all over the world.
Leisure Time
The camp places are mostly situated in small villages in rural areas, so the participants should not expect busy places and
normal city activities for the leisure time during the working days. Small trips in walking distance are possible in the
afternoon.
On the weekends it is possible to organise an excursion to nearby cities or to have other leisure activities.
Arrival Day and Time
Open Houses' camps start mostly on Sundays or Mondays, the Heritage Volunteers Projects on Saturday or Sunday.
The first day is always the arrival day and we ask the participants to arrive between 3 p.m. and 7 p.m. So all the volunteers
can already get to know each other and can have their first common dinner before the work will start at the following
morning.