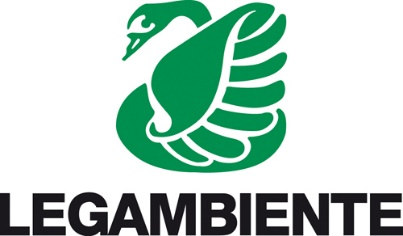 WHO ARE WE?

Legambiente is a non-profit leading environmental organisation in Italy that works for the safeguarding and enhancement of

natural resources; environment; common health; animal and plant species; historical, artistic and cultural heritage; territories and landscapes. It is formed by 20 regional committees and around 1000 local groups. Since its foundation in 1980,Legambiente's hallmark is the scientific environmentalism,which is the willingness to build every environmental protectionproject on a solid base made of scientificdata.
Legambiente's mission is to make environmental culture at the centre of a new kind of development and diffused well-being. Important values for the association are the improvement of environmental quality, the fight against all forms of pollution,

a wise use of natural resources, the construction of a more balanced relationship between human beings and the nature.
Spreading those values could be an effective way to respond to the challenges of our time: the modernization of the
economy, the commitment to beat unemployment, the struggle for peace and against all forms of discrimination and social injustice, the effort to consider globalization not only as a mere trading of goods but also as a means to improve quality of life and to give rights to billions of men and women forced to live in poverty.

LEGAMBIENTE'S WORKCAMPS
Legambiente has been organising volunteering campaigns since 1991, promoting summer-camps in many protected areas both in Italy and abroad.
Voluntary work camps have three main objectives:
1.safeguard and enhance the Italian environmental, historical, cultural and artistic heritage;

2.raise the awareness of local communities and foreign volunteers about the value of the natural and cultural heritage and spread sustainable and responsible lifestyles;

3.build peace through cultural exchange.

Work organization. Each work camp can be differently organized according to its specific needs.
Volunteers will be working approximately 30 hours/week. Sometimes they may be asked for working over the weekend or

early in the morning in case of high temperature.
Volunteers are expected to be open-minded, flexible, and adaptable to different situations. Moreover, they need to be
inclined to face either lacks or unexpected events with a positive attitude.
Not elsewhere specified, special skills are not required. Nevertheless, participation, enthusiasm and motivation are

welcome!
Usually volunteers sleep in mixed rooms. Single or double rooms are not available. Shifts for cooking and cleaning are
scheduled during the first day.
Each volunteer is responsible for all aspects of the daily life on the work camp.

Food. In the most part of our workcamps food will be almost vegetarian and based on local products.Volunteers will eat meat a very few times.

Language: English is the official language of the work camp. Nonetheless, in some workcamps implemented in remote villages, local communities can only speak Italian.
Each workcamp will host a maximum of 2 volunteers for each country, in order to create a heterogeneous group and to foster a real cultural exchange.

Participation fee: adult workcamps don't foresee any additional fee. In teenage and family workcamps a participation fee is required and is to be brought in cash directly to the camp; the whole amount is addressed to the local group organising the camp and will be totally used to cover part of the expenses of the camp itself.

Insurance: volunteers are insured for permanent damages caused by accidents and third person liability.

For non-European volunteers, it is recommended to be provided with a health insurance.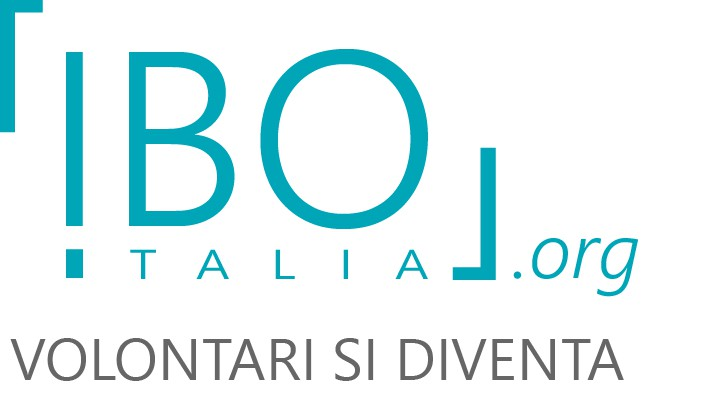 WHO IS IBO ITALIA?
IBO Italia is a non-governmental organization of Christian inspiration, operating in the field of national and international
voluntary work. It is member of a network which began its operations in 1953 in northern Europe,with the first work camps
serving to rebuild destroyed houses for World War II refugees. In fact, IBO is the Flemish acronym for Internationale
Bouworde, which means "International Builder Society". In Italy since 1957, it was officially established as a Voluntary
Association in 1968. In 1972, it was named suitable to work in the field of international cooperation by the Ministry of
Foreign Affairs (IBO was the first NGO in Italy to officially carry out an international cooperation project approved by the
MFA). In the same year it united with Volontari nel Mondo –FOCSIV, one of the biggest Italian NGO Federation.
Our History
IBO Italia was established in 1957 in Italy by Father Angelo Marcandella, a young religious man of the congregation
"Sacri Cuori". He was son of Italian immigrants in Belgium. Father Angelo joined the movement "Soci Costruttori" since its
establishment in 1953 in Europe; this movement was born thanks to the commitment of Father Werenfried van Straaten,
also known as "Bacon Priest". He moved from one house to the other collecting anything that he could, in particular bacon
(that's why people used to call him "Father Bacon"), to help displaced families. One Sunday, during the Mass, he distributed
holy pictures to children telling them to hang these pictures on their houses' walls. Then he saw a young girl crying and he
asked her the reason of her sadness; she said "We are five families and we all live in a warehouse, my family lives in the
middle and we have no walls". This words upset the Bacon Priest and represented the driving force for the establishment
of the movement "Soci Costruttori".
The Bacon Priest decided to build houses for displaced families through the help of many young people coming from every
part of Europe to give their contribution. A huge number of workers in white suit (thanks to the donation of thousands of
white suits from a German paint company) arrived in Europe and also in Italy. Their aim was to build houses for people who
could not afford it.
Mission...
The mission of IBO Italia is to make possible the access to education and training in developing countries with the involvement and participation of the local communities, and to develop a social awareness in young people through experiences of
sharing and voluntary work for people in need.
Values
Voluntary work as social engagement

Solidarity and sharing

Diversity as a richness

Work as growth and empowerment tool

Respect for people and environment in a context of justice, peace and legality

Coherence in daily choices
Concrete support to social realities and local communities, collective engagement, training, knowledge, exchange ofopinions, discover, friendship and fun.A work and solidarity camp represents the first step towards the world of international volunteerism and cooperation, but itis also an occasion to broaden daily horizons.

YAP ITALY: a short introduction
Yap Italy (Yap-It), founded in 1970, organises international workcamps, seminars, study visits and training courses. These
programmes educate young people about peace, dialogue and solidarity through projects of voluntary action and social
and cultural development without any links to religion or formal political parties. Its structure is based on a network of local
groups and partner associations. YAP Italy is member of CCIVS–Coordinating Committee for International Voluntary
Service and full member of ALLIANCE of European Voluntary Service Organisations. In 2016 YAP Italy organised at least
27 workcamps and it has already successfully organised more then 1000 projects in the past. This including every year
about 700 Italian and international volunteers in short, mid and long term voluntary service projects, trainings and seminars
worldwide.
The aim of the activities, besides the realisation of the projects, is to contribute to the creation of a multicultural society
based on dialogue between different people. Our aim is to work at local and global levels.
We believe that the presence of volunteers from various countries and social backgrounds in international projects brings
us closer to this goal; thus, allowing local or isolated communities to get in touch with different cultures, and to learn and
communicate with them.
We want to promote solidarity in a constructive way, not free assistance: practical help can be useful to overcome
emergencies, but we prefer to provide tools and methods that can be used in order to build the Future…
And it is only with the help of our volunteers that we have been able to achieve what we have, no matter how much time
and energy they dedicated to the global project of the organization. Thanks to our wonderful volunteers!!!
Grazie a tutti,
YAPpy team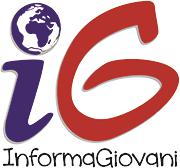 Info about the Organisation - general and brief
Established in 2001 by a group of volunteers, InformaGiovani (IG) aims are: to foster and promote human and civil rights,
with focus on the right to information and participation; defending social and collective rights; to promote local and
international volunteering as tools for social inclusion and change. IG runs activities of information, training and counselling,
seminars on EU programmes, on social volunteering and international co-operation. The association focuses on activities
of social inclusion and rehabilitation of young people who are facing or are at risk of social exclusion. Since 2008 organizes
youth exchanges and international workcamps, involving about 250 participants in local and international activities. It is
accredited as HSC organization for EVS and it is member of the Anna Lindh foundation and of Libera, national antimafia
network. Since 2009 IG is leading an informal European network on social volunteering, recognized by the EACEA of the
European Commission.
Workcamps Programme - Brief description, Size of programme & important features
Every workcamp is different in nature and activities. Specific information is enclosed in the workcamps' descriptions.
Activities include environmental protection, manual activities, social activities etc. The duration is from 10 to 15 days
indicatively.
Explanation about extra fees for incoming vols
No extra fee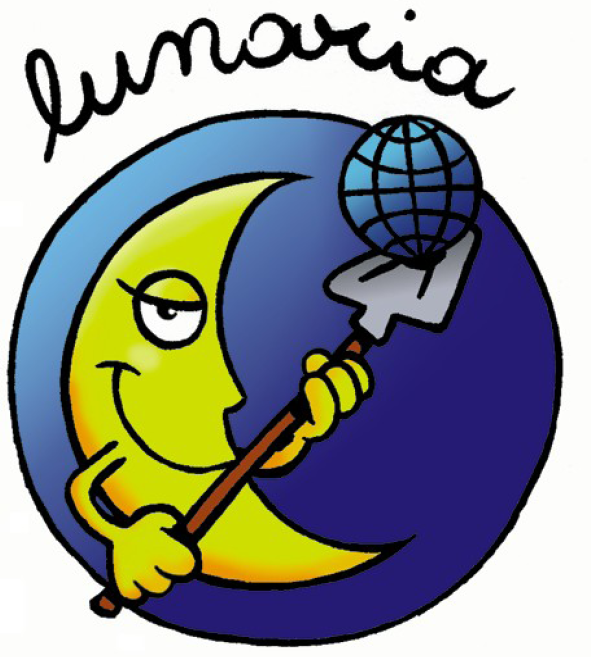 About us:
Lunaria is an association started in 1992 carrying out research, information, training and actions on social economy,
immigration, globalization, youth and seniors programmes and voluntary service.
Our activities include
youth projects: information and participation, intercultural understanding, non formal education

promotion of international voluntary service for all, with activities for the European voluntary service: youth and senior
volunteers exchanges. International workcamps and solidarity activities
campaigns, building coalitions of civil society groups for alternative priorities in public expenditure, expanding the third
sector, North-South solidarity, integration of immigrants
research, with projects on employment and work in the social economy, ethical finance, immigrants, globalization

services, advising non profit organizations on law, fiscal and financial opportunities

training, with courses on the social economy, managing non profit organizations and understanding globalization
The purpose of our work is to bring together understanding and action; social rights and voluntary activities; the local and
the global. Lunaria organizes workcamps all around Italy, in partnership with local groups, associations, municipalities and
other bodies. We promote notfor-profit projects, for the benefit of the local communities and to fight racism and increase
intercultural exchanges.

"We ask to the international volunteers to commit themselves in the mission of the hosting projects, having an open mind,
and arriving aware that the accommodation conditions may not be suitable for those looking for cheap and comfortable
holidays. Every project is made by many factors, and we need from the volunteers a problem-solving approach."

The workcamp is coordinated by an experienced volunteer, who is not the boss of the camp: we ask the camp-coordinators
to ease the fist days of the camp and to involve the volunteers in a being responsible of the project, using consensus
methodology. The camp-coordinator is not at all responsible for volunteers' fun and the best camp has a camp-coordinator
who slightly go back to the status of normal volunteer.....So, prepare to take responsibilities!

Age limits: For adult camps see details in the programme tables and 15/16-17 on TEEN camps.
Common language used in the camps: English
Extra fee: Same exceptions are meant to support the costs of the project (15-25 €).TEEN workcamps have extra fees.
Insurance: Lunaria provides insurance to all the volunteers (SCI scheme)