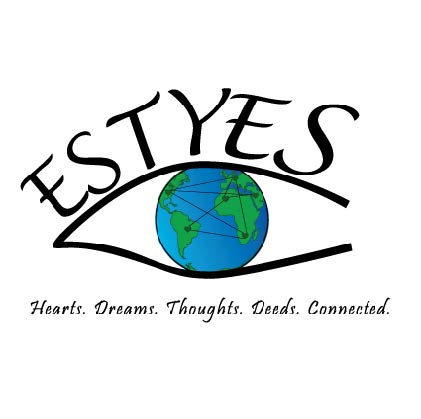 INTRODUCTION TO ESTYES
International Youth Association EstYES is non-profit non-political NGO established in 1991 with the purpose to promote
youth and cultural exchanges for better understanding and fair world. It is a pioneer organization in the field of international
voluntary service in Estonia.
Our objectives
to increase international understanding and solidarity between countries and people;

to promote continuous dialogue between young people all over the world;

to enable young people by living and working together to learn from each other, discover the variety of cultures,
broaden horizons - thus building bridges over differences;
to promote international voluntary service in Estonia as a tool for local development and powerful method of non-formal
education of the population;
to help finding solutions to actual problems in Estonia by means of international voluntary service;

to promote global education as one of the solutions for young people in the globalised world.
Our activities
organize voluntary camps in Estonia and send Estonian volunteers abroad;

send Estonian volunteers to mid- and long-term voluntary services abroad;

host volunteers from abroad on mid- and long-term projects in Estonia;

participate in EVS program as sending, hosting and coordinating organization;

organize and run youth cultural exchanges of different kinds, study visits with various themes for youth foreign groups
in Estonia and for Estonians abroad;
take part in conferences, seminars, trainings abroad and organize those in Estonia.
Target groups EstYES works with
EstYES works mainly with young people 14  30, but not only with them. Actually EstYES voluntary projects are open to
people of all ages without limits. Young people with fewer opportunities are the group of special consideration of EstYES.
Our partners
From 1994 we have exchanges with branches of SCI (Service Civil International) and from 1995 - with members of Alliance
of European Voluntary Service Organizations, YAP (Youth Action for Peace) and their partner organizations. In 1996 we
established cooperation with ICYE (International Cultural Youth Exchange). In October 1997 EstYES became a member of
Alliance. In 2007 EstYES became a member of Coordinating Committee of International Voluntary Service (CCIVS) by
UNESCO. Most of our partner organisations belong to the above mentioned networks. Over last ears EstYES has been
intensively developing cooperation with youth and voluntary service organisations in South East Asia and China as well as
with Mexico through EU capacity building projects.
Sources of income
EstYES income consists of contributions and subscription fees from the participants of our programs. EstYES also receives
grants for the projects from foundations like ASEF, Youth in Action Programme, European Youth Foundation, EuropeAid,
Europe for Citizens, etc. EstYES does not receive any support from the state.
GENERAL INTRODUCTION TO ESTYES INTERNATIONAL WORKCAMPS
Although there were few attempts to organize workcamps in Estonia in the very beginning of EstYES existence in
1991-1992 the first real workcamps took place in 1994. There were only 2 of them. In 2017 EstYES plans to host around
35 adult projects + 12 teenage camps, offering places to 550 international volunteers. And we plan to send around 100
Estonian volunteers to workcamps abroad.
Work
Our workcamps last from 1 to almost 4 weeks and take place from May to September. The number of international
volunteers in the camp varies from 3 to 10 on adult projects and can be up to 45 on some teenage projects. We try to avoid
having more than 2-3 people of the same nationality in the camp, except for teenage projects where number of participants
from the same country can go up to 12. Usually English is a camp language, but there are 2 linguistic camps where
common language is French or French, German and Spanish. As a rule volunteers have to work 5-7 hours a day 5-6 days
a week for the benefit of local community. Hosts provide food and accommodation and cultural activities in return.
Conditions for participation
Volunteers should be over 18 years old, except teenage camps where participants are 14-17 years old. For the work with
kids the minimum age of volunteers is usually 19/20. There is no maximum age limit. Usually there are no special skills
required from volunteers, except camps dealing with kids. Participants should be motivated to do voluntary work, be ready
to meet realities of local life and have enough flexibility to accept it, be tolerant and open for the new experience. In some
camps a motivation letter is required from the volunteer.
Camp leaders
Usually, in the camp there is one leader, whose task is to be a coordinator and a link between the participants and the host.
Leader participates in daily life equally with volunteers. EstYES does invite camp leaders from abroad. NB! In some of the
camps the local host takes the leaderˇs role and there is no other formal leader.
Insurance
In Estonian camps insurance is not provided, therefore volunteers have to bring their own insurance against illness,
accident and third party risk. Participants from EU countries should bring EU health insurance form.
Some practical matters
For the majority of camps volunteers have to bring sleeping bag, work clothes and gloves, summer clothes and swimming
suit, but also warm clothes and rain-gear as weather in Estonia is very changeable and really unpredictable. It is a very
good idea to have a mosquito cream on project taking place in the country side! Volunteers are also asked to bring
information about their country, photos, music, games, etc.
On request EstYES is happy to help booking inexpensive hostel to spend some days in Tallinn before/ after the camp.
Meeting point
EstYES usually collects volunteers at the Coach Terminal in Tallinn the day camp begins. There they meet camp leader
and travel together to the camp site. Tallinn Coach Terminal address: Autobussijaam, Lastekodu 46.
National buses information is available on www.tpilet.ee
website: www.estyes.ee
Infosheets
Information about our camps provided for TM is already quite detailed. More details like practical information, travel
directions, etc. will be sent to partners 3-4 weeks before beginning of the camp as latest. However if accepted participants
need any specific information to organise their travel, they are welcome to turn for the information to EstYES earlier.