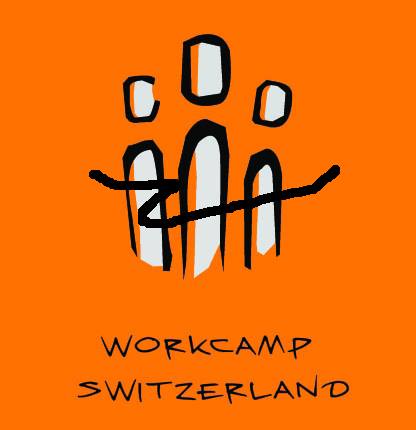 ABOUT US
Workcamp Switzerland is a young and dynamic association with lots of ideas. And Workcamp Switzerland is a team with a lot
of motivation. Executive directors are Simone Thommen and Ruedi Roth. They are responsible for project planning, placing
volunteers, public relations and sponsoring.
Workcamp Switzerland is glad to have seven committed board members on their side, who are supporting Workcamp
Switzerland to accomplish its ambitious objectives.
BACKGROUND
The idea behind the foundation of Workcamp Switzerland had Sophie Kaiser. She volunteered in different projects in Europe
and Latin America. Her experiences got it on to organise Workcamps in Switzerland and to place volunteers abroad. On 10th
January 2004 the association Workcamp Switzerland was founded by enthusiastic young people.
Beside her own belief and sound idealism, there were many other convincing reasons to found Workcamp Switzerland:
Great demand
A survey of 2003 by the university of Bern department social work, showed that the great demand for voluntary work abroad
exceeds the supply. Apparently not for everybody a voluntary service abroad is possible. Workcamp Switzerland wants to
contribute by providing more possibilities in this field to young people.
Close the gap
Workcamp Switzerland got assistance by the Alliance of European Voluntary Service Organisations. To this international
network belong several national workcamp organisations; members of 29 countries, which cooperate with many other partner
organisations worldwide. Up until now without a Swiss organisation, Workcamp Switzerland closed this gap.
Benefit and aim of Workcamp Switzerland
Workcamp Switzerland is organising Workcamps and sending volunteers into national and in-ternational Workcamps. Young,
but also older people are working beneficially to support local projects in the social, ecological or cultural field. In the meantime
the volunteers get the op-portunity to get to know other countries, to meet people from different cultures and to learn something
from the society and the environment they're working for.
The aim of these workcamps is not only to support needy projects but to learn from the inter-cultural exchange. It's a way to
fight against racism and it advances young people to act so-cial, to think globally and to get education through the work and
travel experience. And it is an experience for life that the volunteers will never forget. A workcamp means unconventional
holidays, a memorable time far away from the tourist destinations, to get to know culture and the inhabitant of a region very
closely and to work for a good purpose.
Workcamp Switzerland was founded as an association in 2004. It is politically and confessional neutral. Workcamp is since
November 2012 a member of the international network "Alliance of European Voluntary Services Organisation".