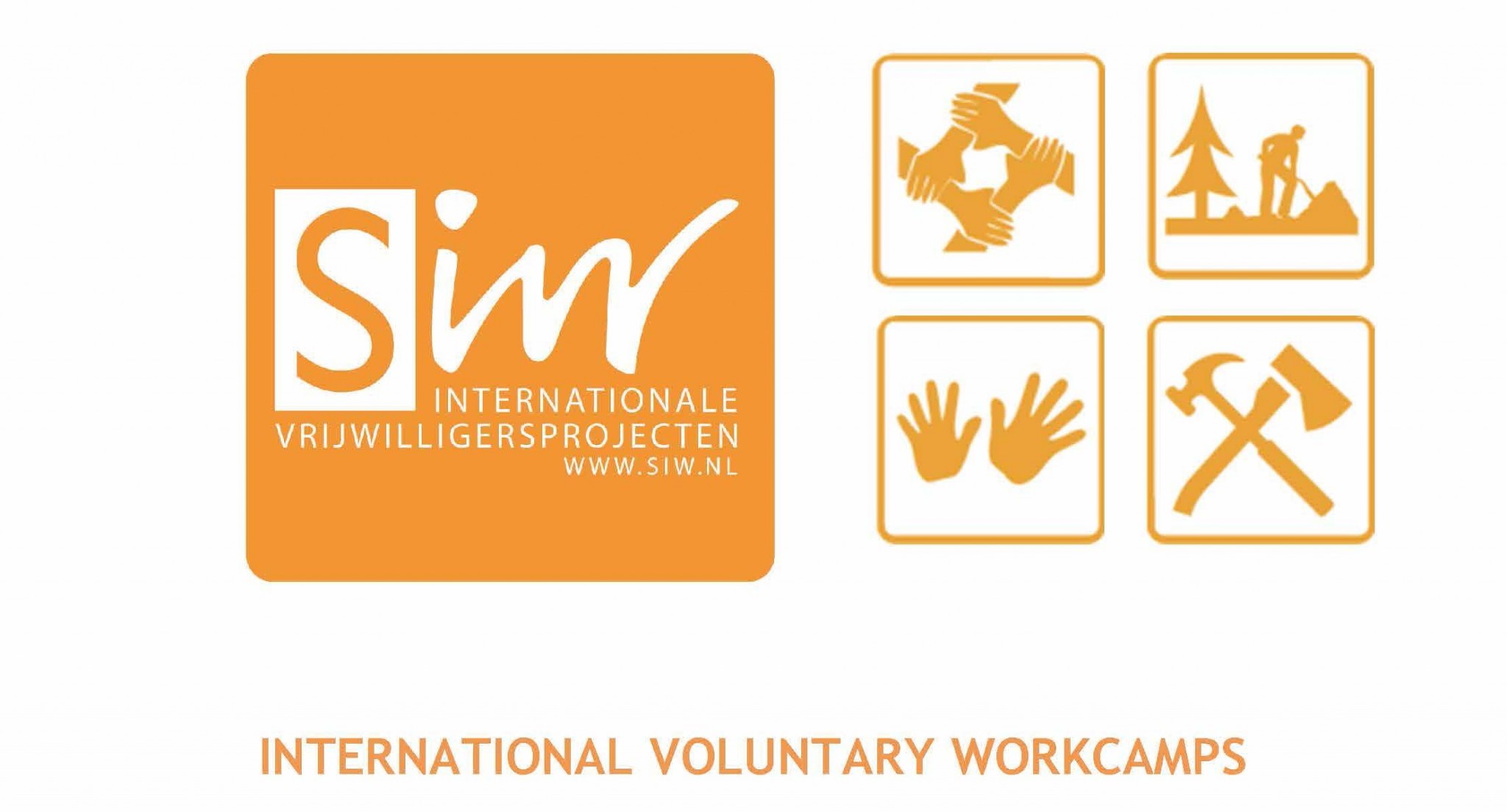 Introduction
SIW Internationale Vrijwilligersprojecten (SIW International Volunteer Projects) is a Dutch non-governmental, non-profit
voluntary service organisation that was founded in 1953.Every year, SIW sends approximately 171 volunteers to foreign
sister-organisations in Europe, North America, Asia, Latin America and Africa; in total about 120 organisations in more than 70 countries.These volunteers can choose between voluntary workcamp projects (2 to 3 weeks) in international groups,
Mid-Long Term Volunteering (MLTV) projects that last 3 weeks to 12 months and European Voluntary Service (EVS) that
last between 6 – 12 months.
SIW is also a coordinating organization for European Voluntary Service (EVS).
Since 2015 we organize an EVS project fortwo international volunteers at a biological and educative farm in Drogeham
(province of 'Fryslan'). Candidates from 32 EVS program countries can apply and the period of volunteering is one year.
From 2015 - 2016 the theme was 'carefarming', from 2016 - 2017 the theme was 'forest gardening'.
Besides that, SIW organises around 5-7 international work camps in the Netherlands every year. Most of these take place
in summer and last for two weeks (short-term projects). We organise these work camps in cooperation with Dutch social
organisations like the Dutch State Forestry, Emmaus (international charitable movement to combat poverty and
homelessness) and cultural or festival organisations. In the past years SIW has welcomed up to 100 volunteers from
all over the world.
The mission of SIW is to stimulate people to broaden their horizon. This is achieved by bringing volunteers into contact
with different cultures. This way, SIW wants to facilitate international contact and understanding, contribute to the personal
growth and development of young people and encourage them to carry out social, cultural and environmental work.
That work is offered in our projects in the Netherlands and in the projects organised by partners from our network abroad.
Since the summer of 2015 SIW had to say goodbye to the paid office employees. In return we welcomed new volunteers
over the course of 2016 and 2017 who helped us organize inspiring projects in the Netherlands. Thanks to the current
total of 70 volunteers in our organization, SIW is able to serve volunteers from all over the world!