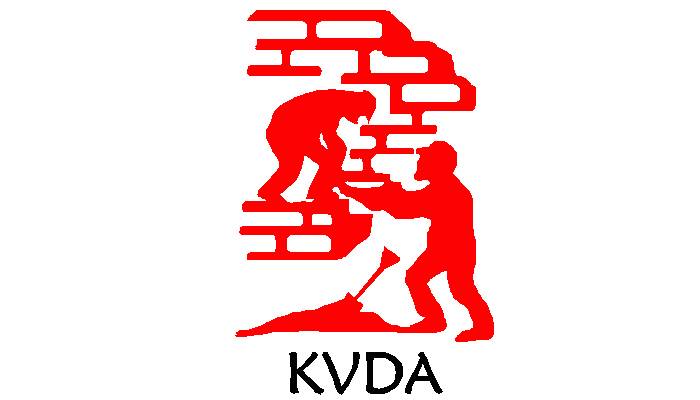 Kenya Voluntary Development Association (KVDA) is an indigenous, non-political and membership organization which is
non-sectarian and non-profit making started in 1962 as a work camp organization registered under the Societies' Act. In 1993,
KVDA was registered as a Non-Governmental organization by the establishment of the NGOs Coordination Act.

Its main purpose is to promote peace, understanding, justice, development, and information exchange among Kenyans and
within the international community. KVDA also seeks to promote inter-cultural education, international peace, inter-human
understanding and solidarity as well as sustainable community development through voluntary service; the phrase
"Development against Dependence" captures KVDA's philosophy
KVDA works in partnership with local communities to champion their own development without imposition of values. Local
people everywhere are the masters of their own destiny and efforts must be made by all to harness this great potential.
Volunteers have specific roles to play in very difficult circumstances dictated by deprivation and impoverishment and they
must guard against attempts to imagine that they can offer magic solutions to the myriad of development challenges
encountered at the grassroots.
The voluntary service project offers the volunteer the unique opportunity to be part of the transformative process to stimulate
the local community to reinforce their work ethic. Volunteers are not experts but people driven by the selfless desire to
strengthen solidarity among the needy communities and ensure their active participation in the development process.
Vision: Envisages KVDA as an organization with a large membership working towards the improvement of quality of life of the
community
Mission: KVDA aims to Mobilizing all-purpose resources to support community development initiatives
Strategic objectives
Communities are aware of development issues, mobilized resources and taken responsibility of their own development.
Young people have access to experiential education by offering voluntary service
ABOUT US
GVDA is a nonprofit and non governmental organization established in 1997 in Kenya to promote peace, global citizenship and
community development and cultural exchange through international volunteering programs by empowering young people to a
dvance community development and strengthen multicultural understanding increase cooperation between Kenyan
communities and people living in developed world through a range of developmentprograms.
OUR UNIVERSAL MISSION
To build the spirit of volunteerism which provide integral sustainable and human development and encouraging partnership in
caring of environment by inspiring voluntarism and enabling nations and people to improve their quality of life without
compromising the future generations.
OUR UNIVERSAL VISION
GVDA envisions a world where which volunteers services by people of all nations is common strategy in meeting pressing
challenges in education, health, environment, agriculture and more. We seek foster an international and innovation culture of
races, ethnicities and religious beliefs together in a common purpose.
OUR OVERALL OBJECTIVES
To provide and organize voluntary service activities in cooperation with local communities as well as other local national and
international organizations as means of fostering greater confidence between people of different social cultural and religious
background by working learning and living together.
Volunteering with GVDA will warm your heart year around by exposing you to inspiring locals, new friends, and stories of
forgiveness and resilience GVDA offers programs in different stunning locations in Kenya each with its own distinct tale and
personality. You will make a real impact by participating in volunteer projects that address the location's unique, real – time
needs. And along the way, you will meet incredible people, do unbelievable things, and positively affect the lives f others.
ABOUT US
CIVS Kenya is a community development agency operating especially in the marginalized and poverty-stricken rural
areas of Kenya. We pursue an integrated socio-economic and cultural development approach in the fight against
poverty and social exclusion of Kenyan communities under the maxim "development by people". We believe that people
should retain the responsibility for their own development while CIVS supports, guides and mentors their efforts with
innovative and customized high quality services. CIVS achieves this aims through its two program areas: International
Voluntary Service (IVS) and Community Development.
The INTERNATIONAL VOLUNTARY SERVICE is designed for people who want the chance to make a real difference
in the fight against poverty, fostering development by the people as well as developing harmonious relations among
people of different backgrounds and cultures. We organize short term, medium and long term and weltwärts project
attachments throughout the year both in cities and rural areas for volunteers to offer their services as they learn, gain
exposure and experience.
Our COMMUNITY DEVELOPMENT activities focus on the areas of Food Security, Water & Sanitation, Vulnerable
Children & HIV/AIDS, Good Governance and Emergency Relief in order to mitigate the effects of hunger, environmental
degradation, diseases and mismanagement of public resources.