Volunteering in Thailand
Introduction
This was my first time to be a volunteer and to visit Thailand. Very thing is interesting for me. Before I go I am
not sure what volunteers should be done. However when I arrived, I met many friends coming from different
countries. We worked together and stayed together. We share everything with each other. Moreover we had
many activities here such as teaching, revolution and building a road in the foresting. Local people were very
kind. They helped us complete our jobs and they cooked local food for us. I have fun here and I also learn a lot
of thing which I cannot know from books.
Activities
In the first month I stayed in the learning home which was like a central of volunteering. We lived here and went
out to work in the daytime.
Sometimes we worked in temple helping them preparing the festive and taught student English.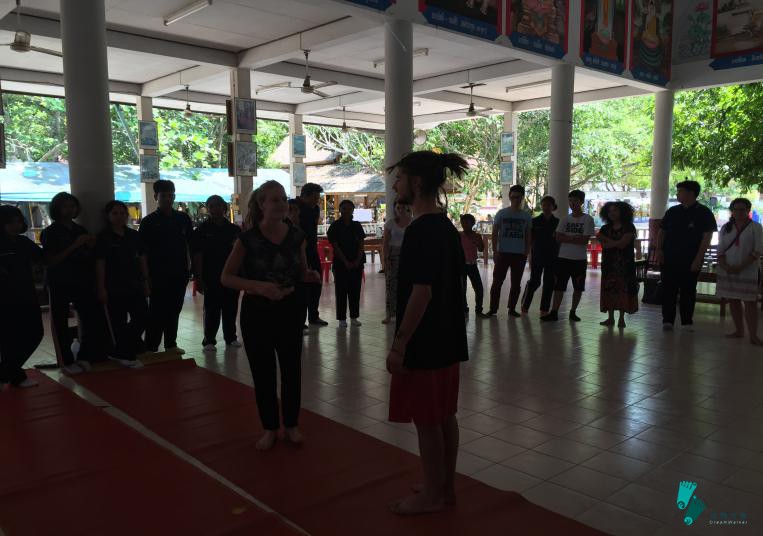 We went to the forest which was in the national park to build a road for children to climb the mountain.
We also taught English in primary school and kinder-garden. Children there are very lovely. We taught them
simple English and played game with them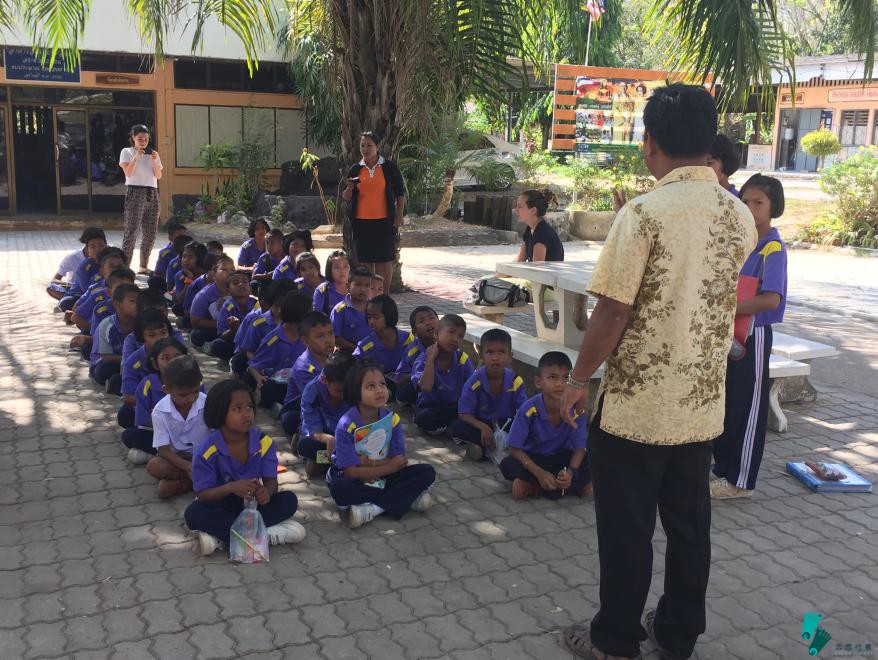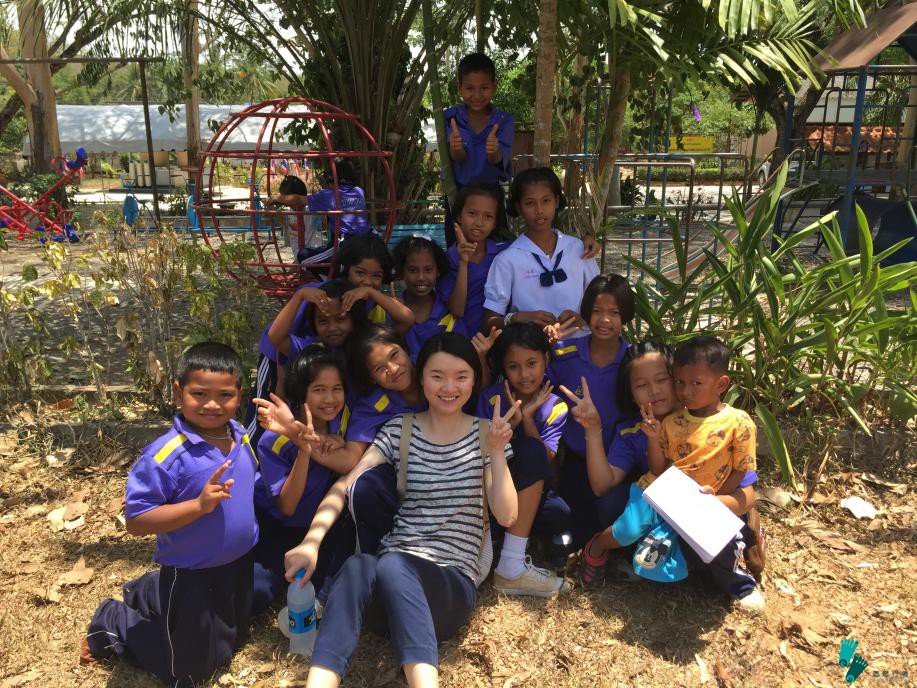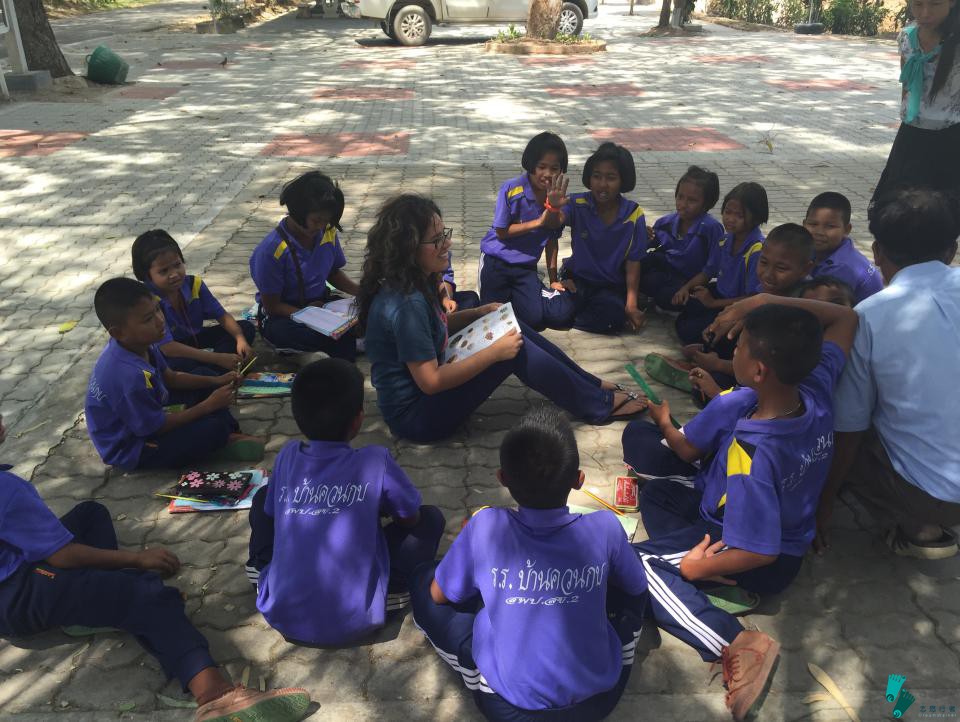 In the second month I worked in the museum helping translate documents into Chinese. Sometime I went to local university to give them presentation to introduce my country and my culture. I also worked as a tour guide
introduces the museum to visitors.
As it is Thai New Year, we joined an event which is to celebrate the New Year. During the event, local people took
bath for Bodhisattva and then the old people would give wish to young people. Finally they watched Thai
traditional dancing and had meal together.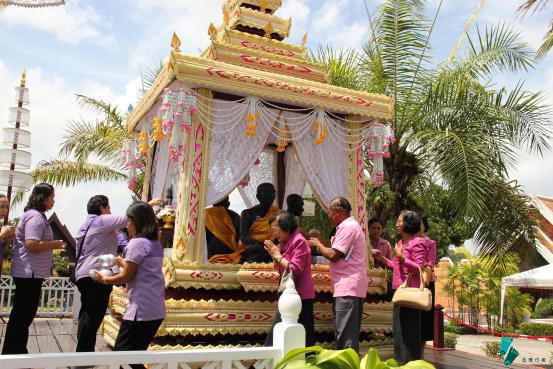 Leisure Time
Every weekend was free time for us. We went out for travel in Thailand. I went to Crabi with another volunteer.
Crabi is a famous travel place in Thailand. There are many islands and beautiful beaches. We spent two days
there and we went to swim, diving and we saw wonderful sunset on the island.
In the second month, I went to the lotus. The lotuses are blooming in this season. Because of hot weather, they
only open in the morning from 6am to 10am.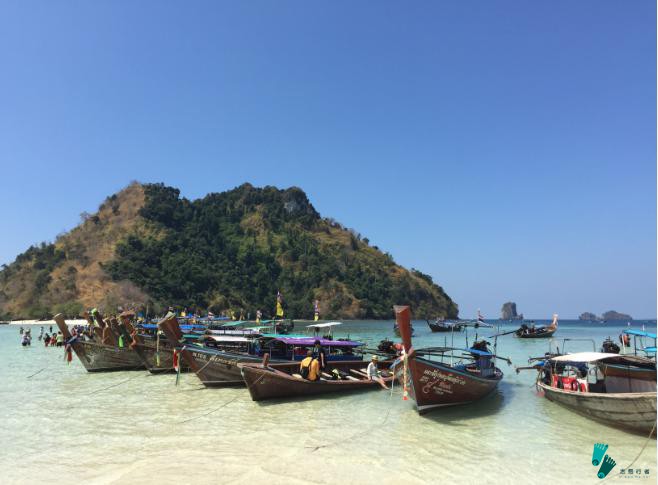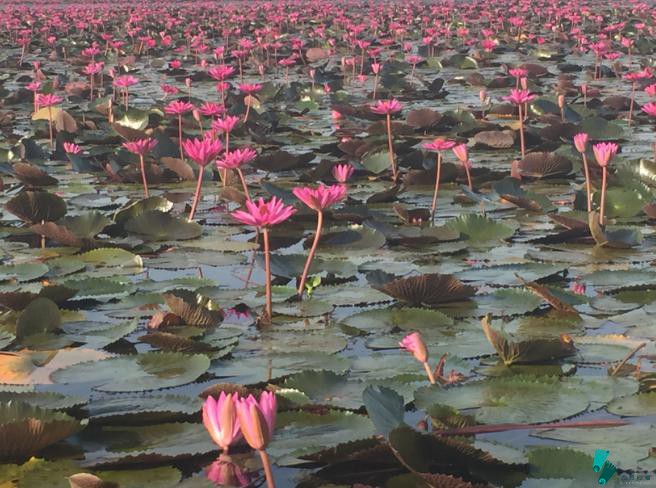 Why did you choose this workcamp?
I was never been to Thailand before and I am very interesting in Thai culture. Moreover I like teaching students.
Is this your first workcamp?
Yes.
Did you have any problems with the application process?
No, everything is ok when I applied the workcamp.
Are the information sheet and guidebook helpful? Are the aims of the project and direction to the
workcamp clearly described for you to understand? If not, what suggestion(s) do you have?
The information sheet and guidebook is very helpful for me. They told me what I have to prepare before I came
to the workcamp and they still guided me how to get there. It is easy for me to understand the project and
direction to the workcamp. However I hope it will explain the detail of the work clearly, what the volunteers have
to do.
What are your hopes and expectation at the beginning of the workcamp?
Before I came to Thailand, I hope I could experience different cultures and work with different people.
Were the orientation, briefing, or evaluation sessions helpful?
The orientation is very helpful for me. It helped me understand the detail of each workcamp before I joined into
the workcamps. Furthermore it gave us time to know each other and local surroundings.
What was the best part(s) of the workcamp?
The activities during the workcamp were good for me. We taught English in kinder garden and primary school.
We also built road in the forest of national park. During the second month I worked in the museum and
sometimes I gave presentations in local university.
Moreover I was very lucky to meet some of the Thai traditional festivals. It was a good opportunity to see
In addition, the volunteers came from different countries, we could share our opinions during the work
and we made friends with each other.
Finally we traveled around Thailand in the free time. It was easy to travel with the help of local people and
it was great to travel with the new friends.
Were your expectations met? If yes, how? If no, why?
Yes, we have many activities there. And I met many new friends who came from different places.
What improvement can be made for this workcamp?
The management of learning central needs improve. We did not have many jobs to do in the learning central.
We had too many volunteers there but not many students. Moreover the time we spent in primary school was
too little. Only a few days were not enough volunteers to teach English. Finally we had too much free time in the
learning central even during the week.
Do you have any suggestions for future volunteers?
For the future volunteers, they could bring some staff from their own countries to share with local people or other volunteers.
Was there any conflict/problems (ex. cultural differences) during the workcamp? If so, how was it resolved?
Yes, there were many volunteers came from France, they always speak French when they stay together. So I could
not understand what they were talking about.
I tried to talk with them and ask them what they are talking about and joined their topics.
Each project is meant to have an aim and for the volunteers to learn/reflect upon. Was the aim clear in your work? What did you learn?
In the first month my work was teaching English. I talked a lot with local people. Thought communicating with
local people I knew much more about local culture and custom. In addition I could feel the kids there were very
interested in learning English and any other new things. At last the students in the primary school could
remember what we taught them.
During the second month I worked in the museum helping them translate documents into Chinese and
sometimes I worked as a tour guide to introduce the museum for the foreigners. I also gave some presentation
in local universities and communicated with them. Translating documents is the best way of understanding the
local history exactly and clearly.
Any additional comments?
Thank you!